Together, CERE and Luleå University of Technology organized a joint workshop that came close to answer the questions: How many researchers in environmental and resource economics are there really in Northern Sweden? No less than 35 researchers from the northern universities met up in Skellefteå to discuss subjects ranging from green crowdfunding to urban forests.
On March 21-22, 2023, no less than 35 environmental and resource economics researchers from CERE and Luleå University of Technology (LTU) met up at Campus Skellefteå. The workshop gathered an impressive amount of researchers from the field belonging to the three northern universities, Luleå University of Technology, Swedish University of Agricultural Sciences (SLU) and Umeå University.  — It is highly likely that this is the first time so many of us gathered in the same place, says Göran Bostedt, Deputy Research Director at CERE.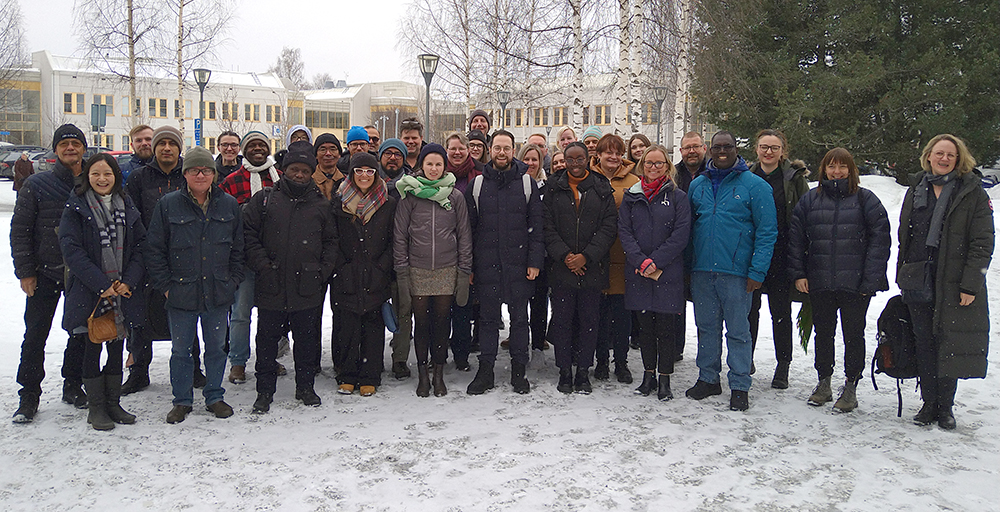 The presentations, mainly from PhD students, contained a plethora of subjects like forest fires, green crowdfunding and urban forests. Keynotes from Professors Bengt Kriström, SLU and Jesper Stage, LTU discussed whether green steel is beneficial for society and whether it is worth dragging for old fishing nets that are still catching fish. The answer to both questions was: No, not unless some tough restrictions were fullfilled.
The choice of location for the workshop was not limited to it being halfway between Luleå University of Technology and the CERE:s main location Umeå. Skellefteå is at present one of the fastest growing regions in Europe. Participants therefore learnt more about the new battery factory Northvolt's impact on this quick growth. More about this was presented to the group by Linda Fransson at Skellefteå Showroom.
The workshop was popular and there are already plan in motion for next year – we will see wherever that takes us.